I love documenting other people's stories. Asking questions that make people relive some of their most precious moments.There is something so concrete about writing a story out.
It's a tale as old as time, a story I could read all the time, a boy and girl fall in love. Though this story has been told many times in many ways,  I never get tired of hearing of the time "I first laid eyes on her". My favorite part of a wedding, like many others, is when the groom sees his bride. Now imagine if you were to witness or photograph the moment that he first saw her or she saw him. Was it life changing? Or was it just a normal Sunday afternoon?
Often I hear the story from her viewpoint. It makes sense girls tend to pay more attention to EVERY detail right? If you want the whole story you ask the girl… however it is absolutely magical hearing the details HE remembers. When I tell my story of my husband and I, it often starts with "I will tell you the fast version". When my husband takes the time to tell our story I fall in love all over again!
Trevor has taken the time to articulate just how he fell for Hannah, his bride. And I don't know about her but I for sure have chills etched into my skin.
Trevor and Hannah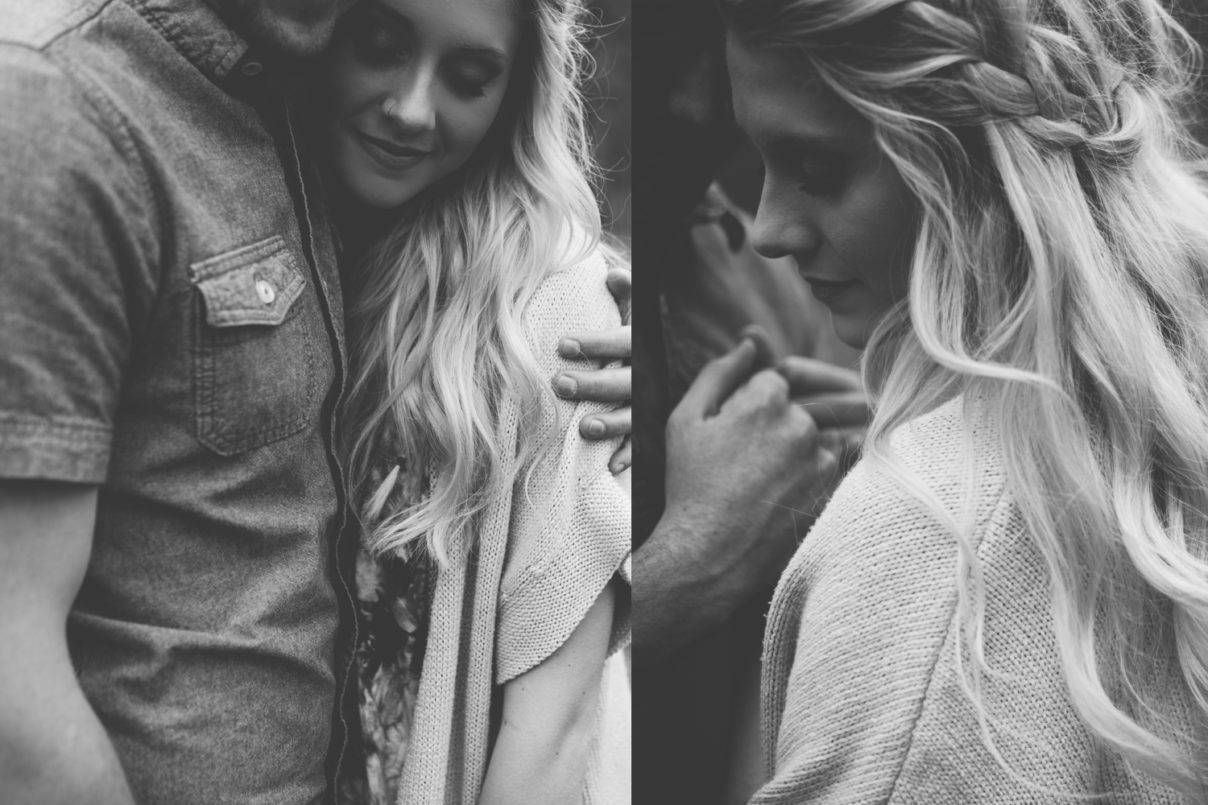 Colorado Springs Engagement Photographer
 Lets get some background, what was the first thing you thought when you saw Hannah?
I need to talk to her! I just knew I had to get to know her.
How did the two of you meet?
There is a lot that goes into how God brought Hannah and I together. Long story short, I first saw Hannah the summer before senior year when I was waiting for a physical on the first day of training camp for football. I was sitting with 50 other football players waiting for a physical when in walked this gorgeous girl.All I could think was this girl is stunning. Then later that fall on a Sunday afternoon after church I met Hannah at a friend's house. Turns out my friend and his family were long time friends of hers so Hannah would go over to their house on Sunday's after church. One fateful Sunday my friend invited me over for lunch. I walked in and there she was. That gorgeous girl from the sports complex.

How did you pop the question?
Summer was coming to an end and Hannah was about to go back to school. We had been wanting to go on a picnic before she left. I bought the ring and knew I wanted to propose in her home state of Colorado. Her sister helped me scout out a nice place in the mountains. We found a nice spot in Cheyenne Canyon. I set up the picnic before hand with a blanket and bottle of champagne. Hannah and I hiked up to the spot. I figured she knew as soon as she saw the picnic already set up. I waited till we made it to the blanket and then dropped to one knee and asked her to marry  me!
What is your favorite thing about Hannah?
Probably her smile.I love how I can tell how tender her heart is and just how great she is from the warmth of her smile.


Colorado Springs Engagement Photographer
What are you most excited for on your wedding day?
I am most excited to simply celebrate with friends and family!
What has been your role in planning the wedding?
I have done absolutely no planning for the wedding. I have simply given my opinion when asked. All I care about is that Hannah is happy and I get to kiss her at the altar!

Colorado Springs Engagement Photographer
What is your favorite memory with her?
My favorite memory with Hannah was when we were first getting to know each other. I would take her on the roof at night. It was perfect. There were no distractions and we could just focus on getting to know each other. It was a place we could have real talks about life and our dreams.
Colorado Springs Engagement Photographer
When did you know that she was the one?
I knew I wanted to marry Hannah the moment I met her. I actually told my buddy when we left his place on that Sunday that someday I would marry her.
Colorado Springs Enagement Photographer
What does marriage mean to you?
To me marriage is a sacred vow that I make to Hannah and to God, to love her as best I can for the rest of my life whether I feel like it or not. In the good times and bad, for better or for worse. To provide for and protect her. To be there for her when she needs me and to always guard her.
Colorado Springs Engagement Photographer
"Baby, I'm dancing in the dark with you between my arms
Barefoot on the grass, listening to our favourite song
have faith in what I see
Now I know I have met an angel in person
And she looks perfect
I don't deserve this
You look perfect tonight"