When Peter and Janelle contacted me from Germany a few months ago I just knew I wanted to be a part of their special day.  The day was nothing short of magical.  As you all know I am a sucker for romance, and I'm equally a sucker for raw genuine emotion and this day….well…..you could taste it.  Peter and Janelle eloped on an island a few years ago but really wanted their family here in the States to be a part of this union.  So they planned a private intimate ceremony with their closest friends and family and no better place than Garden of the Gods to make their dream wedding come to live.
Hear from them below about their beautiful love story.
Peter and Janelle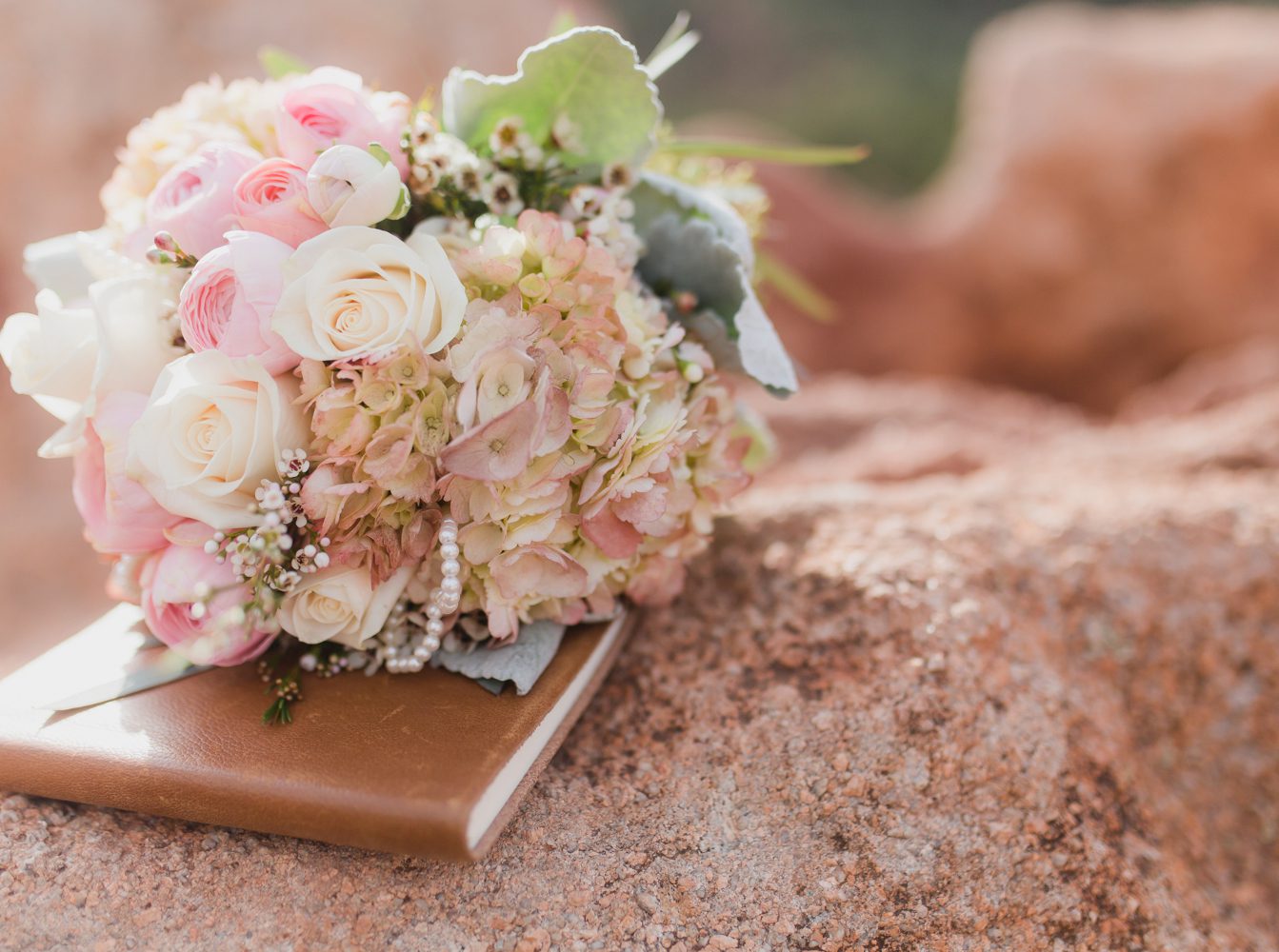 How did you meet?
I saw a picture of him in an online gallery on a tattoo/piercing forum. I saw he was from Germany and since I had been to Germany a few times, I thought I would message him – thinking at least I would have something to talk to him about. After a year and a half of casually talking online, we finally met in person in Chicago.
Was it love at first sight?
 It was definitely love at first sight. I even started joking with my friends that he was my "German boyfriend" before we had ever met.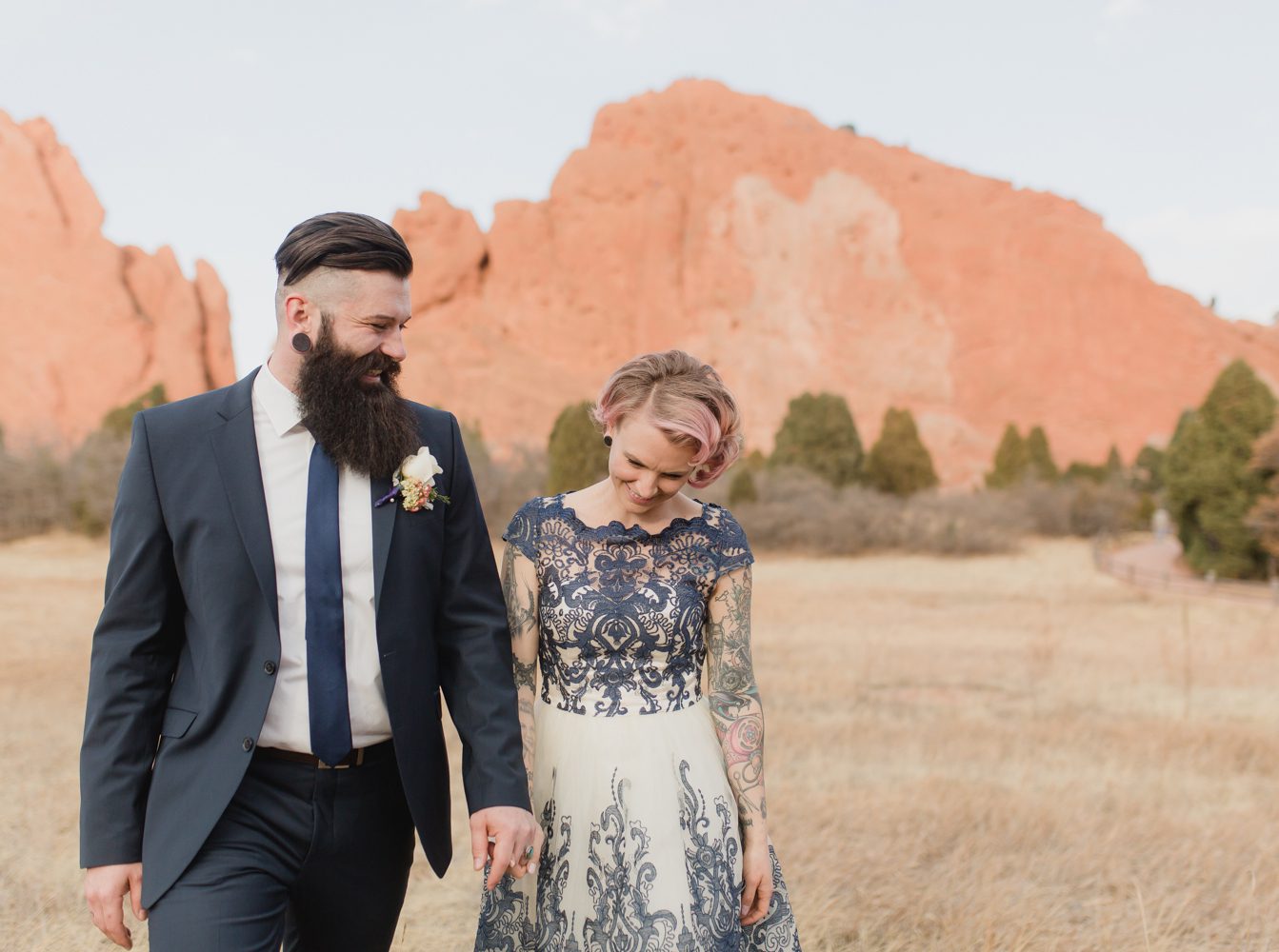 Peter what do you love most about Janelle?
 I love everything about her, there hasn't been a single moment of doubt that she isn't the perfect match for me. But if I would have to choose one, it would be her sense of humor. We're pretty much always on the same page. We completely compliment each other and are the perfect team to conquer life together. I can truly say that I married my best friend.
 Janelle what do you love most about Peter?
As silly as this sounds, he's basically my knight in shining armor – he has done everything to make the seemingly impossible possible. Our relationship would not have survived the first year if it wasn't for his patience, understanding, and unending support. I've also never felt more comfortable with who I am until I met Peter – he definitely loves me for me, which makes me only more confident in who I am. He's by far the most loyal and caring person I've ever met in my life.
What made you decide to do such a sweet intimate wedding at garden of the gods?
 Well, we eloped in Denmark 5 years ago, just the two of us. We decided it was time to make our marriage official in the states and wanted to sign the papers in Colorado on our anniversary. It eventually turned into let's sign the papers and take family photos, which eventually turned into a little anniversary celebration with my family and best friend. We chose Garden of the Gods because it's one of my favorite places in the whole world. I loved coming here when I was a child and was always so captivated by the "kissing camels". I also brought Peter here on his first day in Colorado. I awkwardly and accidentally told him, "I love you" there as well. Hahaha.
Because I know all the girls want to know….;)
Where were your shoes from?
My shoes are made by
Irregular Choice
. Check out all their shoes, they are AMAZINGLY unique!
Your dress?
My dress is from a brand called Chi Chi London. They have this same dress in about 25 different color combinations and I tried probably about 7 of them on. This one was by far my absolute favorite!
Your bouquet?
My dad's girlfriend is a professional florist and she made the bouquet for me. I gave her a few basic ideas, but otherwise completely left it in her hands and she created it more perfectly than I could have ever imagined.

Thank you again Peter and Janelle for letting me be a part of this special day!